Anyone who knows me knows that I am the ultimate F.R.I.E.N.D.S. geek. I love the show, and even now, 14 years after it's tear-jerker finale, I find myself watching it almost daily on Comedy Central. I can pretty much quote something from almost every episode (probably not something I should be bragging about!), but like most, I have my ultimate episodes that never fail to make me cry with laughter.
So, just for your amusement, and to feed my obsession for today, here are my TOP TEN F.R.I.E.N.D.S. episodes/moments.
1. THE ONE WHERE PAUL'S THE MAN 6.22
Every time, without fail, I howl with laughter at this one. You know what I'm talking about - that moment in the bedroom where Paul reveals he's a 'neat guy' and he's just a 'love machine.' Bruce Willis really pulled a cracking performance with his facial expressions and his little dance in front of the mirror. Guaranteed cry with laughter moment.
2. THE ONE WHERE EMMA CRIES 9.02
This is just pure gold. So it's finally out in the open that Joey didn't propose to Rachel, but Ross is still angry that his best friend accidentally got engaged to the mother of his child. In a desperate bid to make Ross feel better, Joey begs Ross to punch him (I'm laughing even as I type this), but ducks. Ross then breaks his hand from punching the post behind Joey and asks Joey what the hell he was doing. Joey's response is golden - "I ducked...that's what you do when a fist comes at your face. Look." And so, as only Joey could, he hurls a fist at a stunned, injured Ross to prove a point. But Ross doesn't duck. Let's not forget a gleeful Gunther in the background, grinning at Ross's injuries, and of course, the whole 'quotes' issue which Joey has no clue how to use.
If you have 2 minutes 35 seconds to watch the whole scene on the video below, I promise you'll not regret it.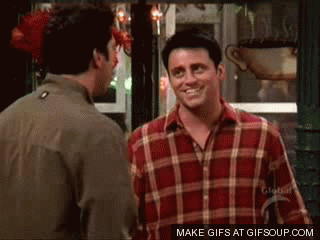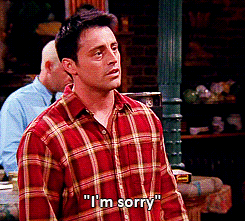 3. THE ONE WITH UNAGI 6.17
Ah, another classic where Ross tries to teach Phoebe and Rachel about 'unagi' and always being prepared for an unexpected attack. After all, 'it's not something you are, it's something you have.' He frightens the two in an attempt to prove his point about 'danger' but seems to inexplicably forget that not only did Phoebe live on the streets, but these two together like to play games - just as they did with Chandler and Monica when they found out about their secret relationship. Unagi, Ross, you're always prepared remember. With the salmon skin roll, of course.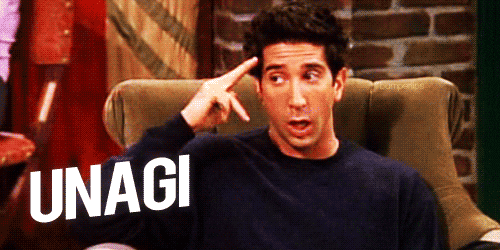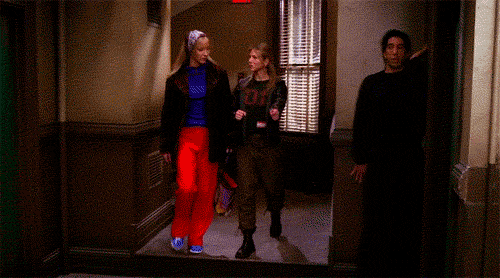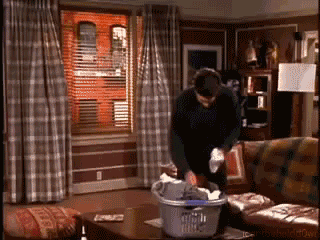 4. THE ONE WITH ROSS'S TAN 10.3
My God, I cried with laughter for weeks at even just the thought of this. Heck, I'm struggling not to splutter now. Especially when I hear Chandler's voice saying, 'You can do a duet of ebony and ivory all by yourself.' And the moment of when Ross lifts his shirt to reveal the perfect line between his front and his back...hahahahaha, I just can't control myself.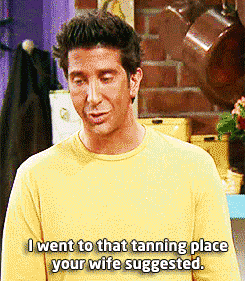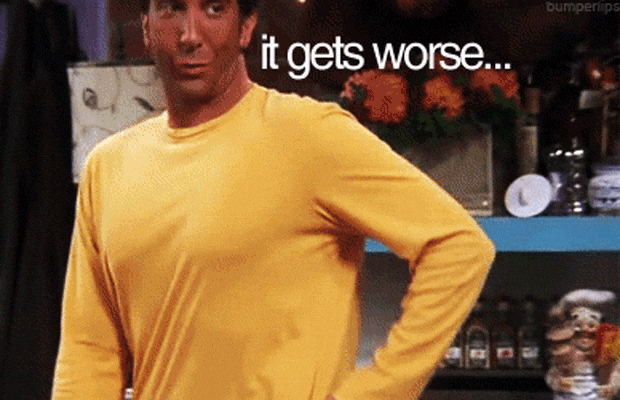 5. THE ONE WITH ROSS'S GRANT 10.6
All around, this entire episode is an absolute hoot. We have Ross going for a big grant at work for an exciting dig, but much to his horror, the guy chairing the decision is none other than his current girlfriend's (Charlie) ex boyfriend. We also find Rachel, Monica, and Joey freaking each other out over Phoebe's rather questionable painting's - the delightful Gladys and Glynnis. But the real corker of this episode is a mystery tape that Joey gives Chandler in respect of a role Joey wants to audition for. Chandler brings the tape back, tells Joey 'sorry but it's a no,' and tries to bow out gracefully. But Joey knows he's lying and that Chandler never watched the tape. When Joey finally plays the tape, we realise how he knew Chandler was lying. Just perfect F.R.I.E.N.D.S. material.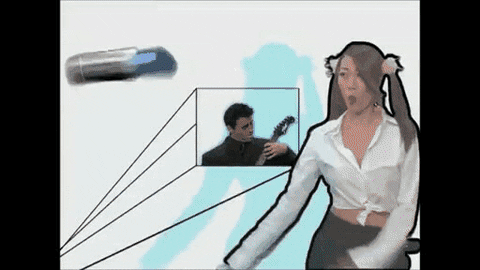 6. THE ONE WITH THE COP 5.16
PIVOT! PIVOT! PIVOT! I don't think a single word as simple as this has even become quite so iconic as what Ross made it in this episode. Moving into his new apartment, he convinces Chandler and Rachel to help him move his furniture. Except his sofa won't fit. They can see that, we can see that, but Ross seems to think all it needs is to PIVOT!
7. THE ONE WITH ALL THE RESOLUTIONS 5.11